"Au Pré du Lac" campsite has a wide range of high quality mobile homes to offer you a perfect holiday in the heart of a unique landscaped park.
Alone, as a couple or with the family, "Au Pré du Lac" campsite welcomes you all year long and offers you a choice of fully equipped mobile homes, suitable for all budgets.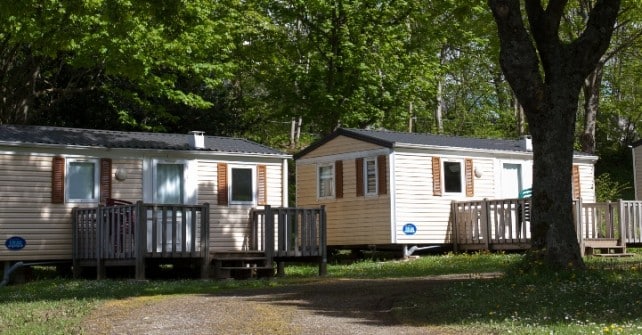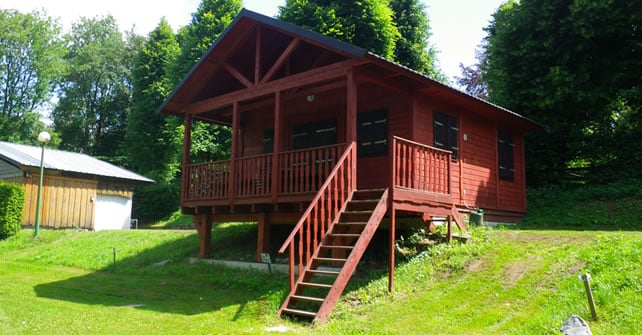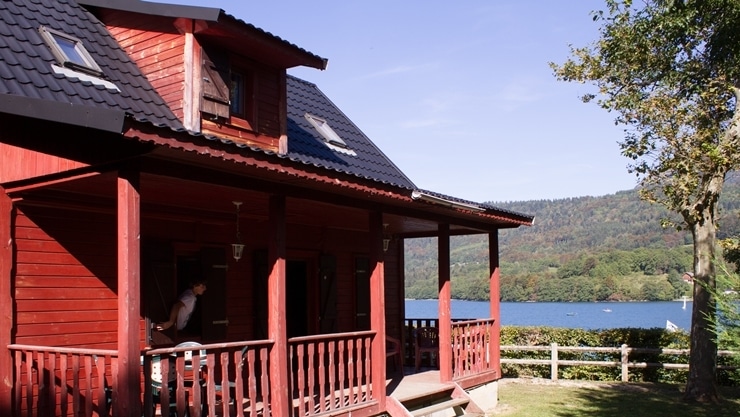 Our mobile homes are located in the Grenoble region, on the Matheysin plateau, in the heart of a unique landscape.
Between lakes and mountains, the various accommodations in mobile homes that we offer, are located on the shores of the Laffrey lake, just in front of the "Grand Serre" mountains.
With a privileged location, "Au Pré du lac" campsite offers mobile homes on a large green and shady ground.
For an outdoor holiday, "feet in the water" in a natural and friendly atmosphere, the mobile homes will seduce you with their exceptional location and breathtaking panorama.
The choice and the equipments: Mobile-homes rentals
The campsite "Au Pré du Lac" near Grenoble offers a choice of three different kinds of mobile homes.
Alone, as a couple or as a family, you will find the perfect accommodation at moderate prices for a successful holiday.
We offer mobile homes for up to 6 people.
Recent and spacious, we have : mobile homes 2 bedrooms for up to 5 people, family mobile homes 3 bedrooms for 6 people and mobile homes 2 bedrooms "comfort+" for 5 people also.
All our accommodations have a modern and secure equipment for your satisfaction.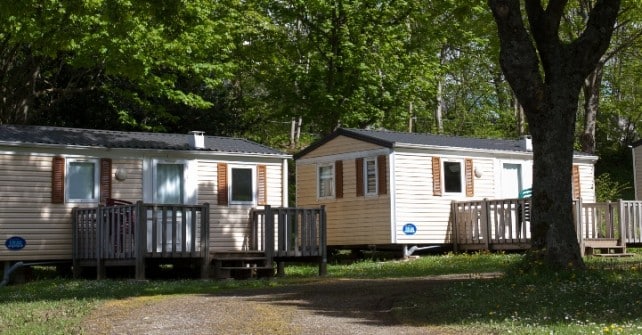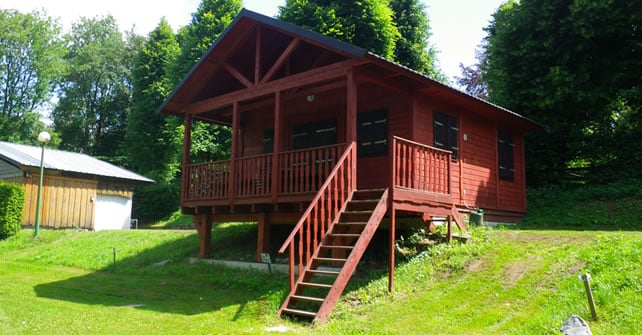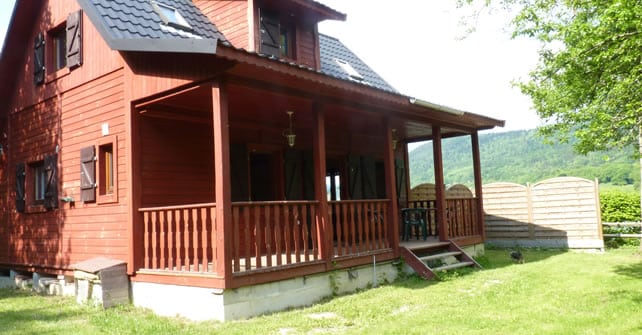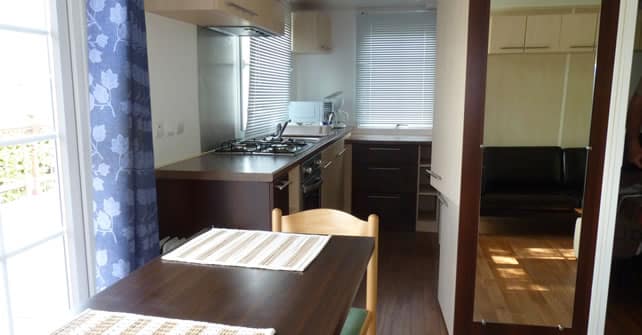 In our campsite , each mobile home has a fully equipped kitchen, a bathroom with separate WC, sheets and beds are made and ready on your arrival day.
You can also enjoy the terrace of our mobile homes and each of these has a garden for outdoor dining, long comforting naps or moments of family recreation.
The spaces are arranged to preserve your privacy in all circumstances in our campsite.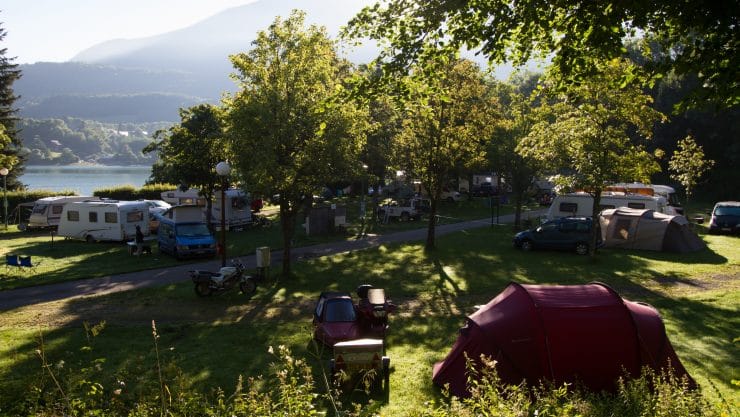 Each mobile home has its own parking space for you to move easily.
The Pré du Lac campsite team has thought carefully about all the equipment available on its site to provide you with optimal comfort and to offer you moments of relaxation and leisure in perfect harmony with the nature around you.
For those who want to stay connected:
"Au Pré du lac" campsite gives you free access to WI-FI and internet on request at the reception.
THANK'S TO ITS LARGE CHOICE OF ACCOMMODATIONS ADAPTED TO YOU NEEDS AND WITH QUALITY SERVICES
THE MOBILE-HOME RENTAL IN OUR CAMPSITE "AU PRE DU LAC" NEAR GRENOBLE OFFERS YOU A NEW VERSION OF LUXURY
FOR SOME HOLIDAYS IN COUPLE, WITH FRIENDS OR WITH FAMILY…